Scribus now has support for Malayalam hyphenation.
I filed a bug report to add Malayalam hyphenation rules to Scribus and it is now added to scribus. The hyphenation rules are based on the TeX hyphenation patterns I wrote.
How to use
You need scribus 1.5.4 or later. It is not yet available as release while I am writing this. But once released you can get from https://www.scribus.net/downloads/
Start a new document. Add text frames and content. You will need narrow columns to have wordbreaking contexts. For example 2 columns as I use for demo here.
Select the text and set font as a Malayalam font like Manjari, Set the language as Malayalam.
In Hyphenation properties, set hyphenation character as blank, otherwise visible hyphens will appear.
Set the text justified.
From menu Extras->Hyphenate text. Done.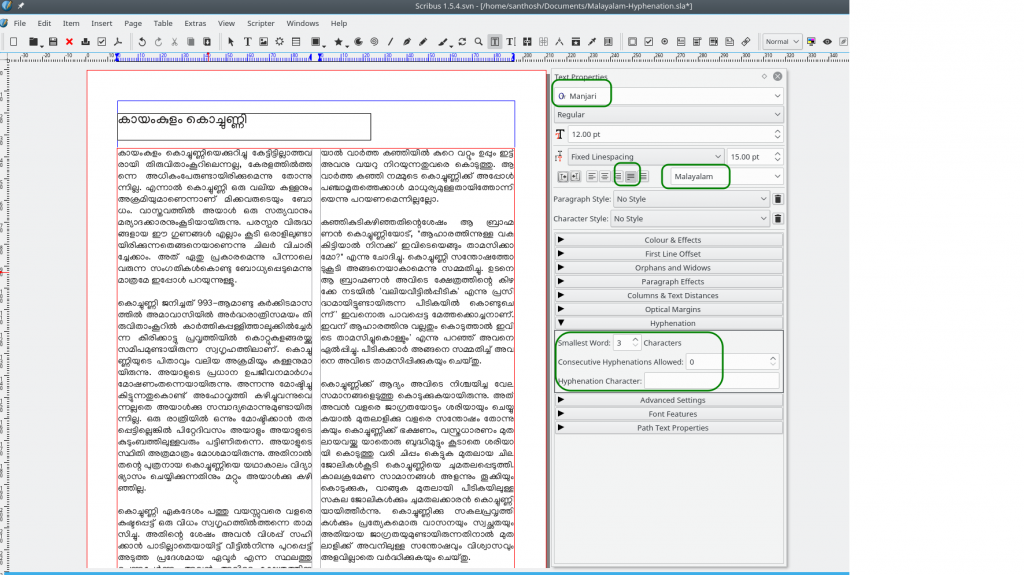 Here is the output: